Does your current practice management software support your success?
For more than 20 years, we've been listening, learning, and partnering with hearing healthcare professionals to make sure our audiology practice management software does just that.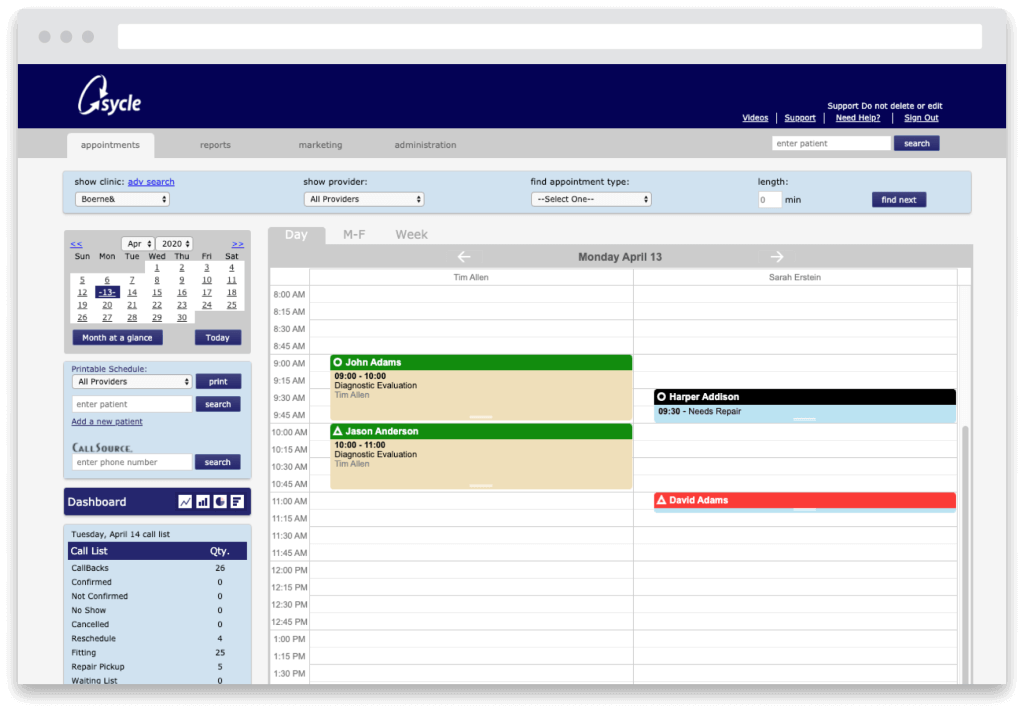 Sycle is a secure, HIPAA-compliant, scalable practice management solution, built specifically for the hearing care industry.
Input from industry pros in practices of all sizes has led us to develop proven workflows and innovative tools — like Sycle Telehealth and Sycle Managed Care — that address the emerging needs of the industry. Tools like eDocs and Custom Form Builder help you take (and keep) your practice 'Digital'.
Stay tuned – more new features and innovations to come!
"We needed to have an office management system that would be conducive to our continued desire to expand.
We looked at what was available and realized Sycle was the best match for the needs we had from the start, and has continued to evolve and be a resource for our growth as we move forward. Sycle is so user friendly."
– Sycle customer since 2005
How can Sycle help you?
By Business Goal
"Sycle makes my business look professional and connected.
When I'm away from the office and meet a new prospective patient, I can schedule them seamlessly. The ability to track repairs without having to make a separate entry each and every time — it makes everything seamless."
– Sycle customer
How can Sycle help you?
By Role
Sycle's intuitive interface places the information you need and the tasks you need to complete at your finger tips.
Let us show you how we are built to support your success.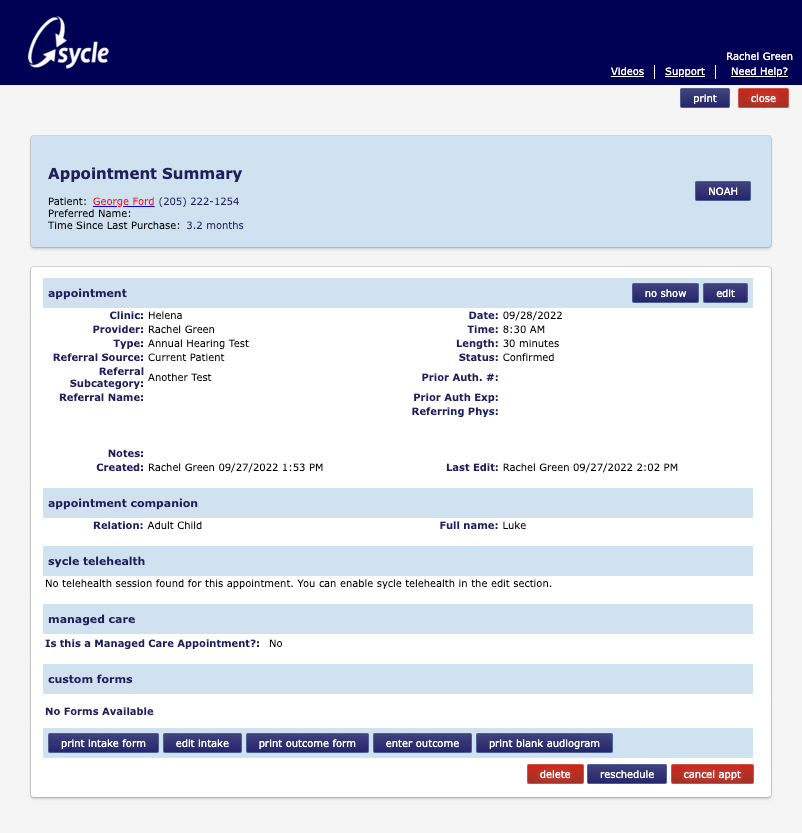 See how Sycle can transform your practice