More Time To Focus On Your Patients
Audiology Software designed with more than 20 years of input from hearing care providers
Sycle's provider features and workflows are built to give you more access to the data you need and, most importantly, more clinic time to focus on caring for your patients.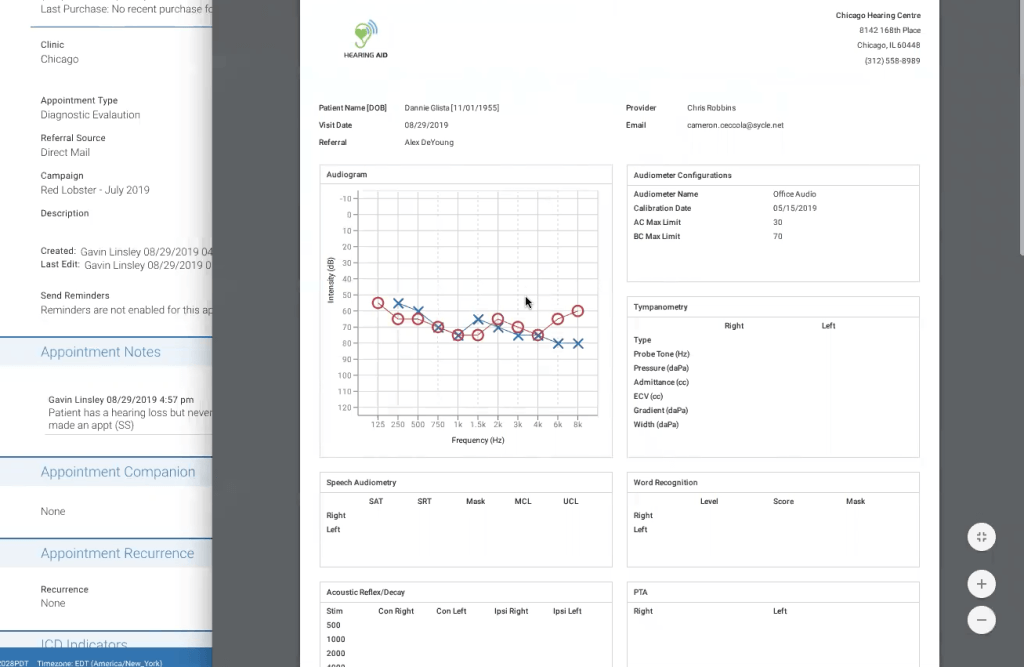 Sycle understands that for hearing care providers, time is always at a premium.
With fingertip access to the patient summary – including chart notes and test results, and integrations with key systems such as Noah and LACE, Sycles audiology software enables you to focus on addressing patient needs and seeing more patients in your practice.
Plus, with additional tools like mobile calendar sync, your clinic schedule is always available, any time, anywhere.
"I can, very quickly and easily, check-in and see what's going on. Because we have multiple offices, having that ability is key.
No matter where someone calls into, they can get scheduled at whichever office is most convenient for them. That really helps us out a lot."
– Audiologist and Sycle customer since 2011
See how Sycle can transform your practice