Tailored To Your Practice Size & Needs
Audiology software built to support a single-location practice, a thousand-location practice, and everything in-between
Sycle provides critical visibility and insights across your practice, anywhere and any time. With key reporting and integrations, we help owners of all practice sizes make more informed business decisions.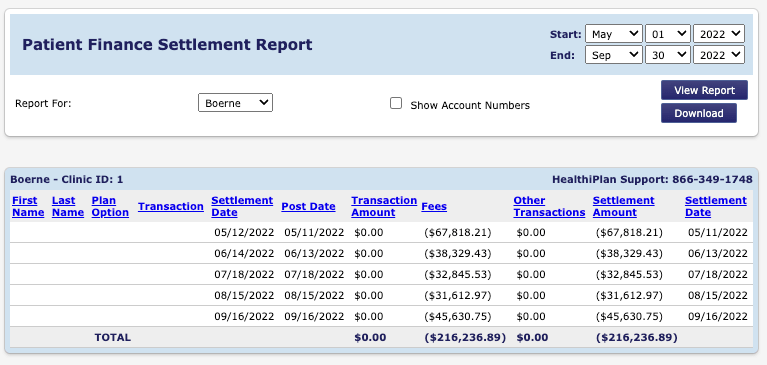 Access to data is vital in running a successful hearing care practice. Sycle provides data on critical performance metrics to give you greater visibility into the health of your business as well as to identify emerging business trends and respond accordingly.
With more than 20 on-demand reports ranging from sales and inventory to scheduling availability, Sycle helps you make informed business decisions — at the clinic level and across the practice.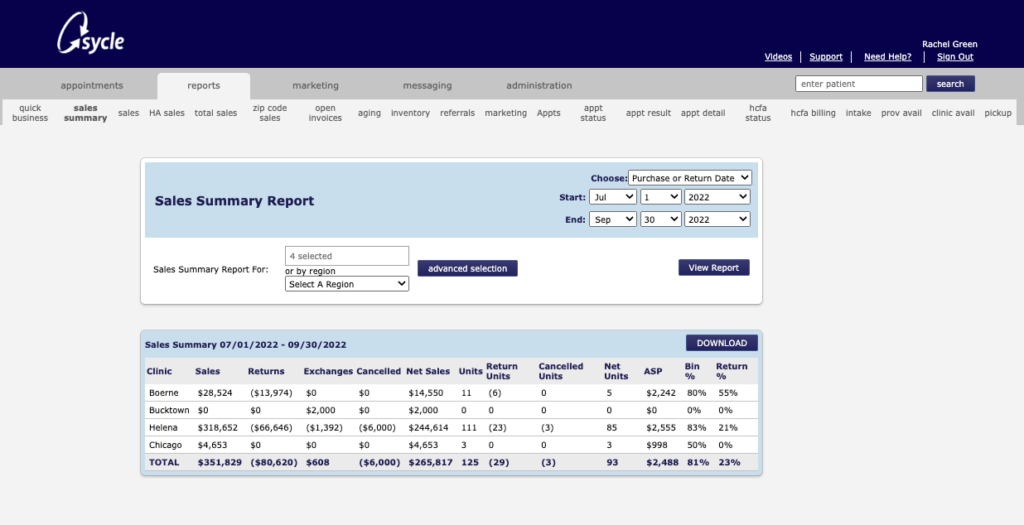 "Not only would I recommend Sycle, but I actively recommend Sycle.
I use the sales summary report pretty consistently when I need to figure out what our units, return percentage, and revenues are. We can see how many appointments we've had this week compared to last week, and view the deposit amounts, all on the same report."
– Sycle customer since 2005
See how Sycle can transform your practice