Manage your clinic and your life
schedule with more visibility.
Key Features
Integrates with all popular mobile devices including iPhone and Android
Ability to view with other calendars to see your entire schedule
Clinical Benefits
Quickly view all clinic appointments on your mobile device
Avoid being double-booked between personal and clinic appointments
Get a head start on patient appointment planning
Overall Practice Benefits
Providers have access to their clinic schedules 24/7
New appointments and changes update quickly for better visibility and planning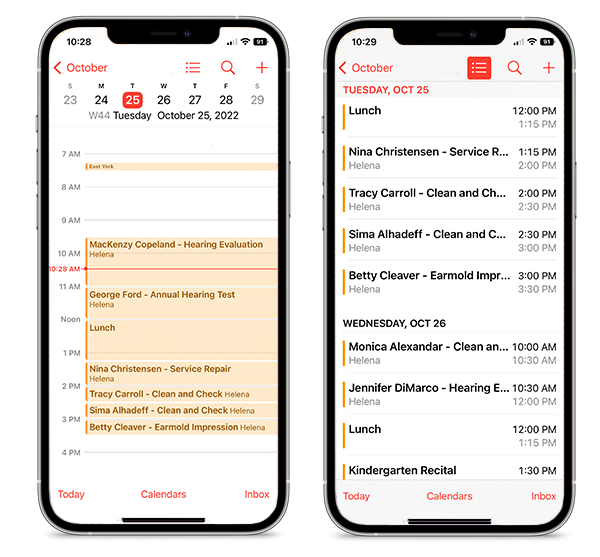 With Mobile Calendar Sync, providers (and other clinic staff) are able to plan ahead more confidently with more visibility into appointment schedules.
Clinic appointments are integrated into your mobile device's calendar quickly and are visible along side other appointments.
See how Sycle can transform your practice