Organized. Secure. Cost-saving.
Paperless.
Key Features
Simple workflows
Customizable filing system
HIPAA compliant
Secure, web-based access, anywhere, anytime
Clinical Benefits
Quick access to important patient information
All information and documents in one place
Digital charting – no more paper files
Overall Practice Benefits
Transfer files seamlessly from one location to another
Can be securely accessed from any office or home
Permission-based staff access
Easy file management

Upload/download
Name/rename
Create unlimited custom folders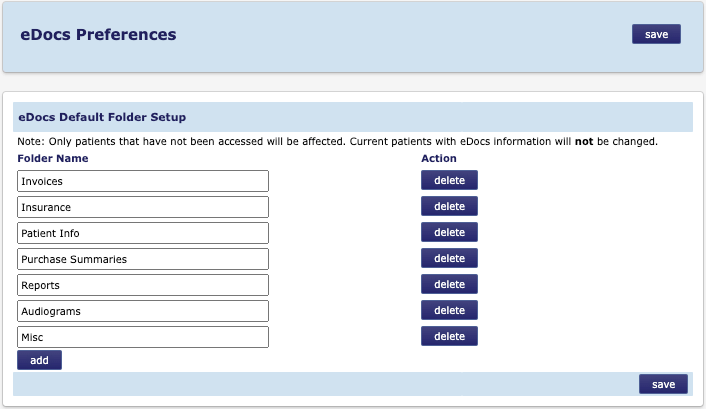 Sycle eDocs helps you convert your practice to a paperless office.
Enjoy the workflow benefits of a digital practice. Customize folders to your business needs and transfer files seamlessly between clinic locations.
Quickly and easily access all patient digitized files within the patient profile.
Reduce space costs, search time, and compliance risks associated with maintaining paper files.
See how Sycle can transform your practice