Key Features
Faster submissions
Fewer denials
Remittance tracking
Combine with Sycle's insurance claim builder for a fully digital process
Back Office Benefits
Shorten reimbursement time to a matter of days
Easy to use – fewer clicks
Access to dedicated insurance support representatives to assist with setup, enrollment, and questions
Overall Practice Benefits
Greater visibility into claims
Eliminate costly double data entry
Reduce mailing costs (paper, envelopes, stamps)
Select electronic form submission within the HCFA form.
Lower the claim rejection rate and shorten your time to reimbursement to a matter of days.
Initial set up and monthly usage fees apply.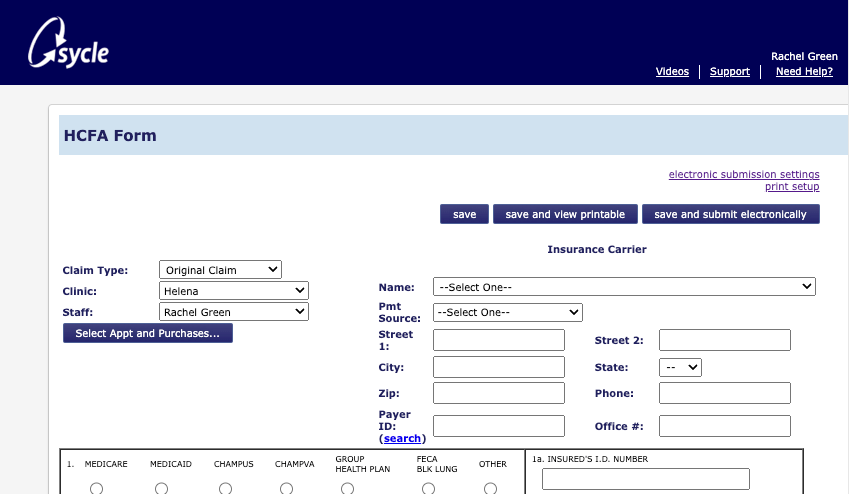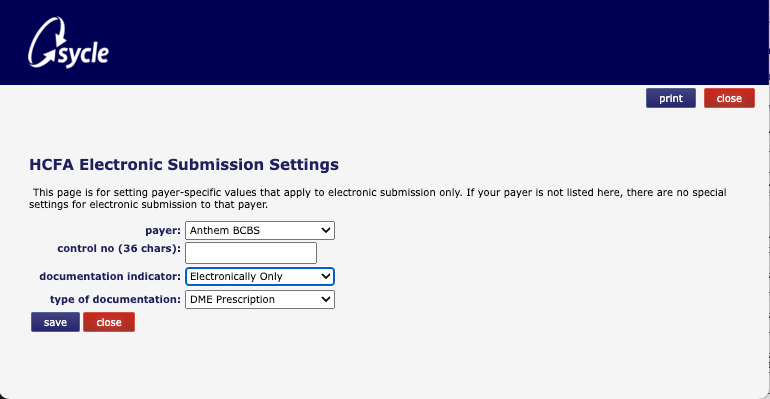 Configure documentation indicator and type of documentation settings by insurance carrier.
Get support from dedicated insurance representatives on set up, enrollment, and ongoing questions.
Combine with Sycle's insurance claim builder for a fully digital claims process.
See how Sycle can transform your practice