Text. Email. Automatically.
Key Features
Customize message scripts
Track reminder performance with an easy-to-use dashboard
Clinical Benefits
Lower risk of patient attrition
Keep patient care plans on track
Keep patients focused on their care
Build stronger patient relationships
Overall Practice Benefits
Lower no-show and cancelation rates
Prevent lost revenue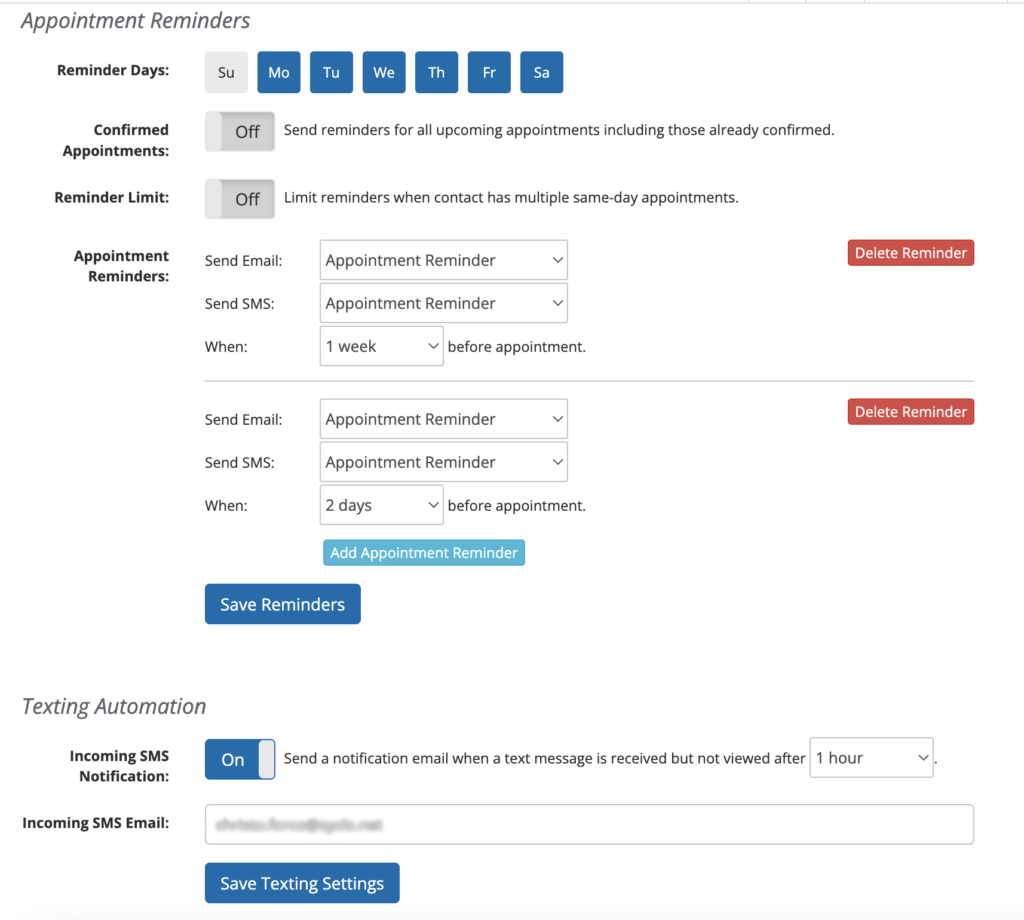 Decrease the risk of no-shows with customized messages that help you stay top of mind with patients and build strong relationships.
Configure timing, notifications, and messaging to your clinic needs.
Quickly and easily send scheduled or one-time text messages.
Additional charges may apply based on volume.
Retain a copy of all interactions in Sycle. Easily access interactions from multiple places within the system.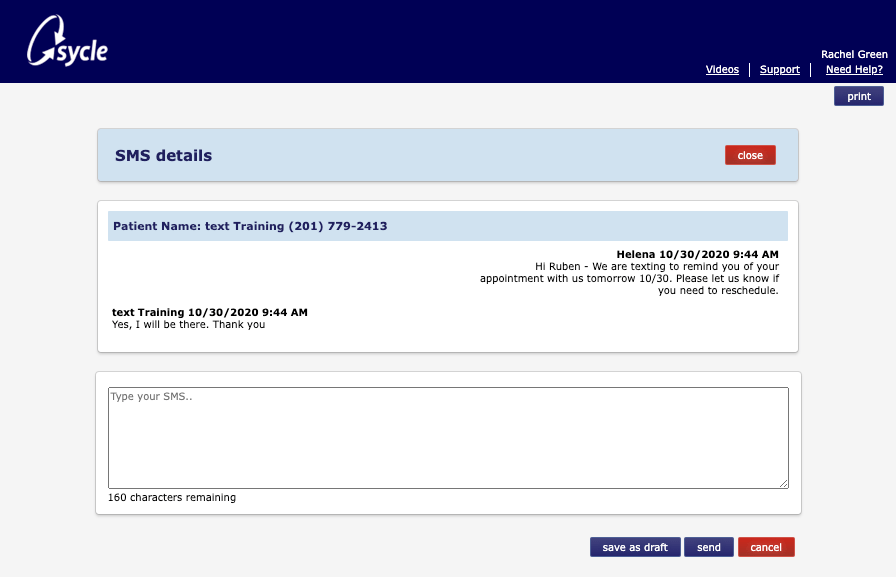 See how Sycle can transform your practice