Increase patient engagement.
Key Features
Secure messaging for private conversations
Intuitive layout for monitoring and sending texts and highlighting new messages
Messages stored in Patient Summary for easy access and tracking
Clinical Benefits
Keep patients updated
Build stronger patient relationships
Guide patients to their next step in hearing care
Overall Practice Benefits
Send quickly from the Call List, Appointment Summary, Patient Summary, Purchase Summary and the message center
Communications visibility across the clinic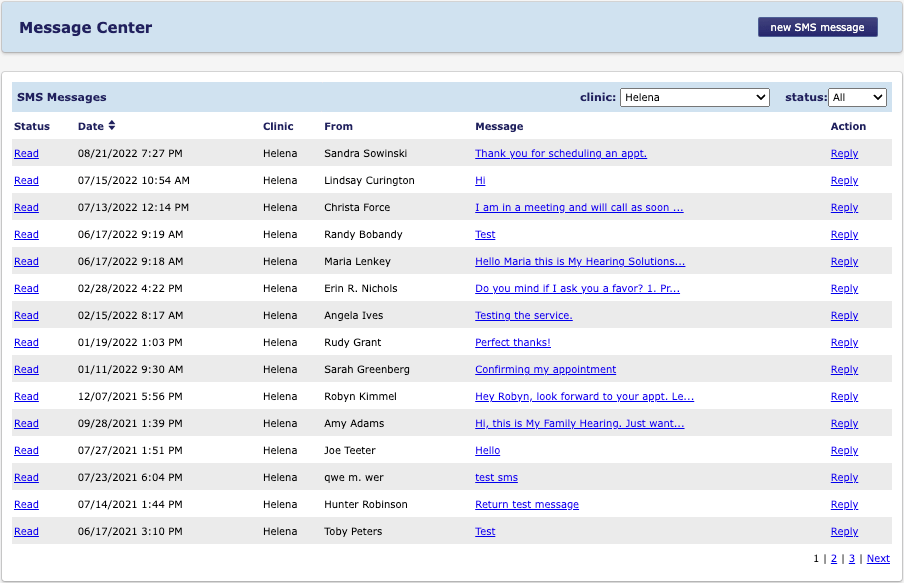 Stay connected to your patients and up to date on appointments, questions, and requests for information.
Private, secure messaging – communicate with confidence.
Quickly access patient messaging history within the patient summary.
Minimize workflow interruption with the ability to send communications from multiple areas within Sycle.

See how Sycle can transform your practice