Streamline device, accessory, and
remote management.
Key Features
View inventory by a variety of filters

Status
Manufacturer
Out on loan
Out for repair
Technology
Cost
Check-in date
Model
Serial number
Clinical Benefits
Quickly check patient device status
View in-stock availability for patient visit care planning
Ensure patients receive the correct device with serial number tracking
Overall Practice Benefits
More easily manage overall inventory

Devices
Accessories
Remotes

Manage by clinic location or region
Manage cost tracking and minimize loss with visibility into returns and devices on loan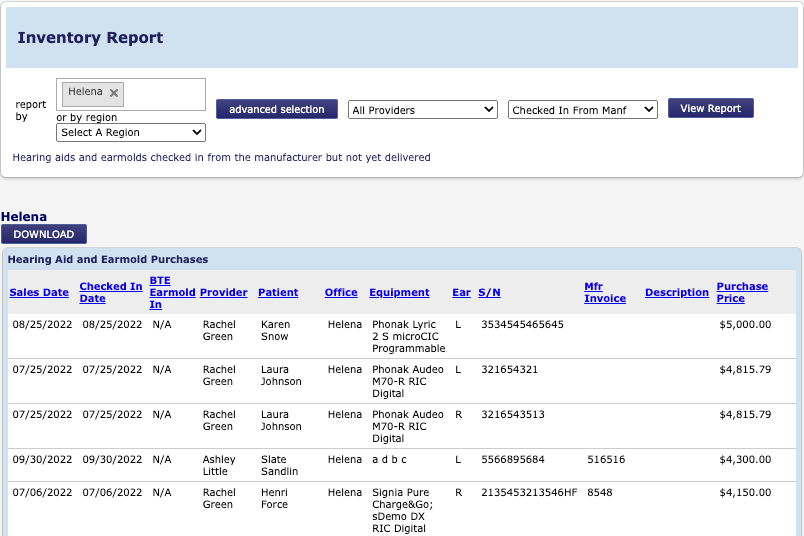 Easily keep track of inventory status at the patient level.
Include manufacturer invoice numbers to help with payment reconciliation.
Easily move and change the status of inventory items.
Gain visibility into items in inventory statuses such as on-loan devices.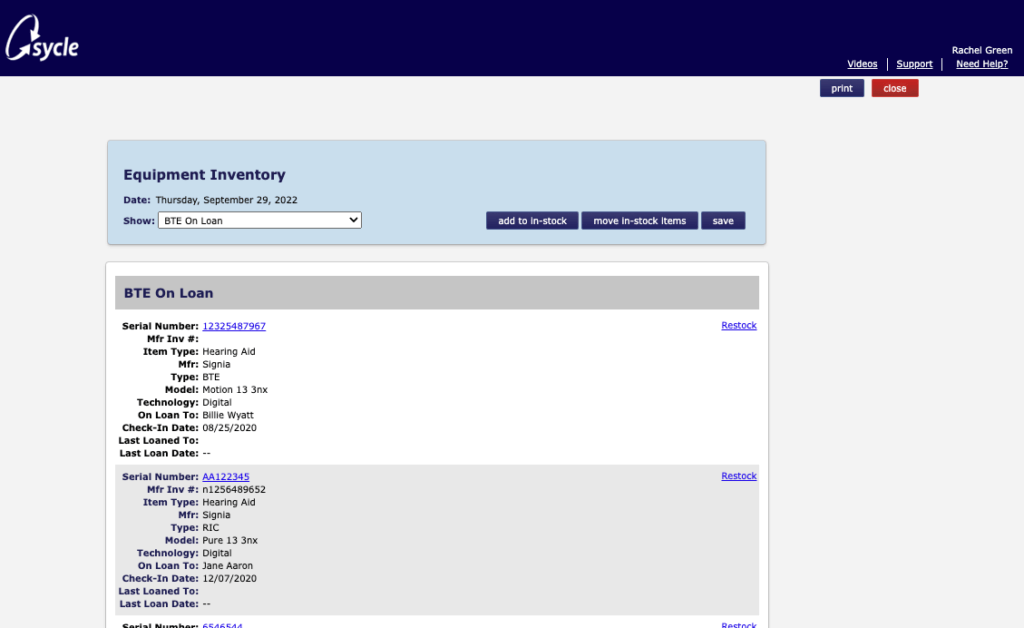 See how Sycle can transform your practice