Patient voices. Heard continuously.
Key Features
Seamless integration with Review Wave
Reveal ways to differentiate your practice
Identify areas for improvement in front- and back-office processes
Clinical Benefits
Monitor patient feedback
Improve patient care flows
Build stronger patient relationships
Overall Practice Benefits
Increase service offerings
Increase revenue
Retain current patients and grow your practice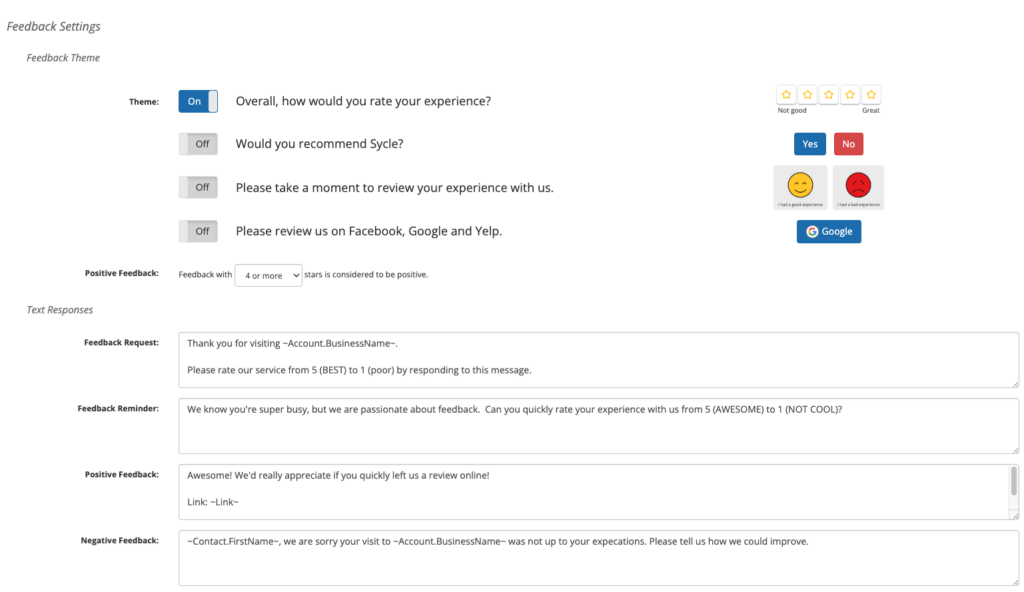 Configure and manage overall feedback settings to align with how you measure patient satisfaction.
Tailor messaging by type and by response channel.
Ensure notifications are provided to the right staff for review and action.
Minimize review burnout by configuring how often patients receive surveys.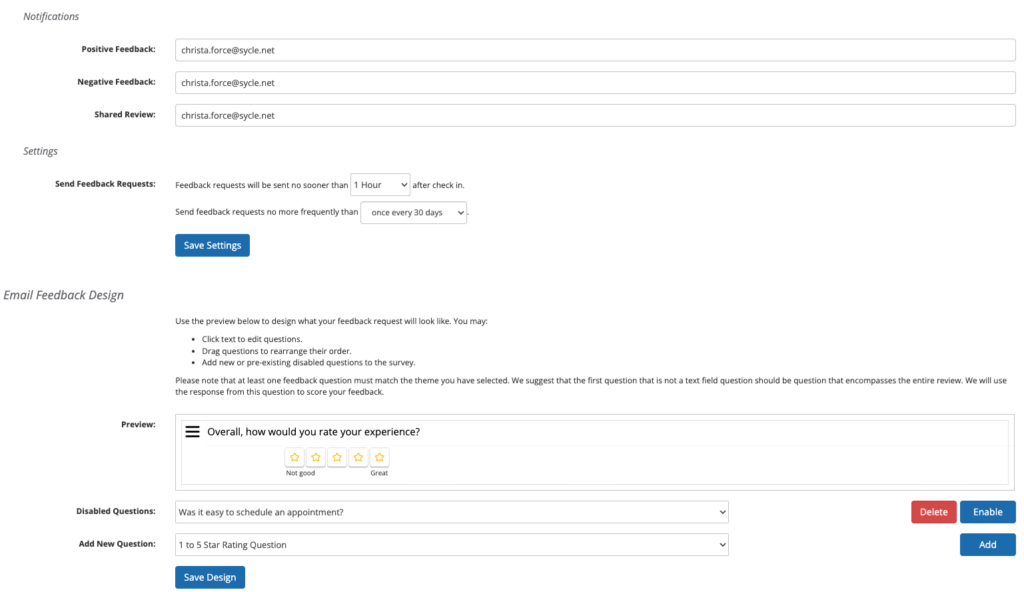 See how Sycle can transform your practice