Automate customer care. Say
Happy Birthday!
Key Features
Flexible tool to create reminders and recognize special achievements
Send based on dates or milestones, such as birthdays, cleaning reminders, or warranty reminders
Clinical Benefits
Create relationship-building follow up communications
Utilize dynamic fields for more personalization
Keep patients moving along their care path
Overall Practice Benefits
Handles a wide variety of patient letters
Create, manage, and edit via an intuitive dashboard
Copies of sent communications accessible via the Patient Summary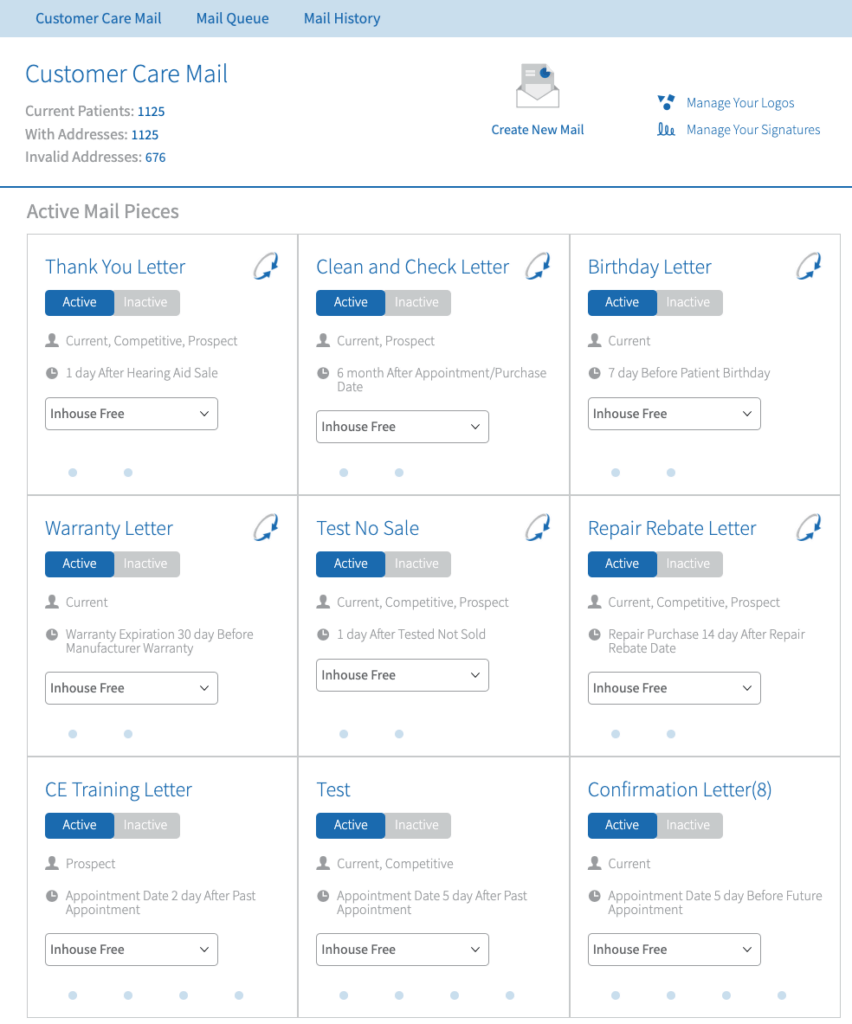 Create and customize patient letters specific to your clinic's needs. Quick dashboard snapshots of each letter streamlines management and updating.
Enjoy the flexibility to chose between printing inhouse or utilizing a Sycle partner based on volumes, costs, timing, or other factors.
Easily manage the look, feel, and content in the streamlined editing tool. Manage letters by clinic location, including logo, addresses, and digital signatures.
Utilize automation with 'sending' rules based on patient segments and behaviors (filter in and filter out) as well as date, time, and events.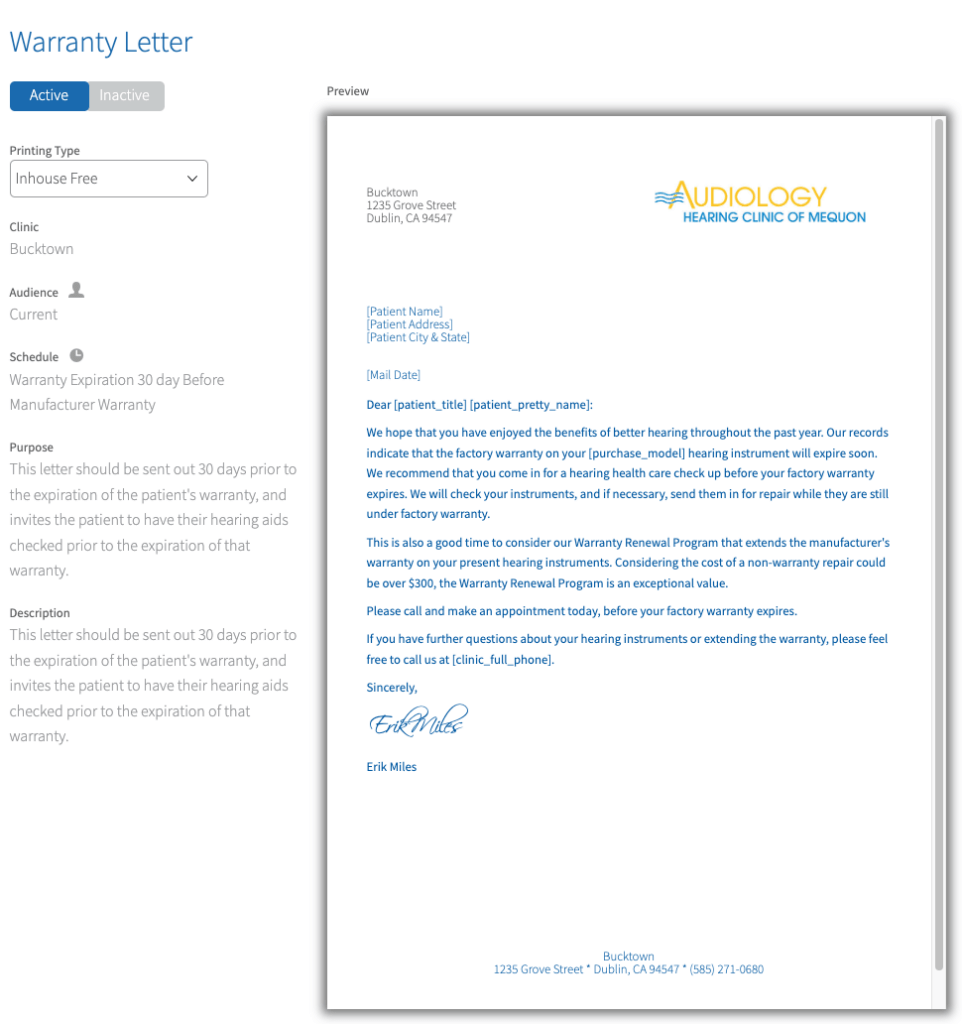 See how Sycle can transform your practice