Move your patient care plans
forward.
Key Features
Managed in master patient summary for ease of access and visibility
List updates in real time
Ability to quickly add/edit/update information
Ability to quickly update status
Clinical Benefits
Schedule follow-ups according to the patient's care plan
Quick visibility into call back status
Follow-up notes provide visibility into patient conversation
Preview and prepare for appointments for a better patient experience
Overall Practice Benefits
Keep office staff focused and organized on patient follow-ups
Improve resource planning and efficiencies based on workload
Ensure important patient information is easily accessible in a secure environment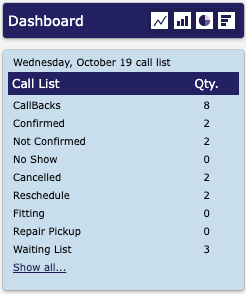 Daily call lists are compiled and populated on the Sycle dashboard for ease of access and prioritization.
Easily prioritize and track by type to ensure time-sensitive communications stay on track.
View a quick snapshot list of each patient with contact information that can be engaged with a simple click.
Call back reason notes and a link to appointment setting are provided to allow staff to perform the majority of work directly from this easy to use view.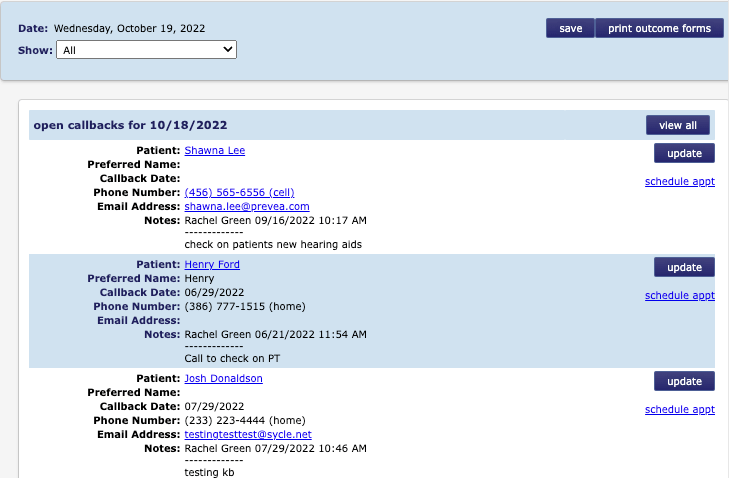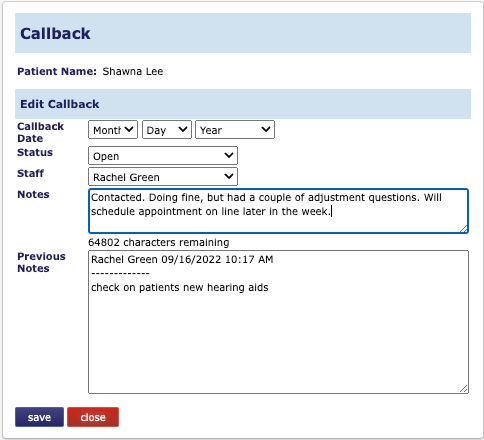 An update button is provided to allow staff to easily summarize activity.
Prior notes are date- and time-stamped so practice staff can easily and quickly view all call back information.
See how Sycle can transform your practice