Visibility and management across
all clinic locations.
Key Features
Information and management of clinic locations within your practice in a single place
Flexibility to configure key items at the clinic level, while ensuring standardization of other business practices across all locations
Clinical Benefits
View and manage provider schedules across locations, including filtering by appointment type
Ensure adequate travel time for providers who see patients at multiple clinics
Overall Practice Benefits
Easy to access practice and clinic-level views and reports
Limit the impact of full appointment schedules by offering sooner appointment times for patients at other practice clinics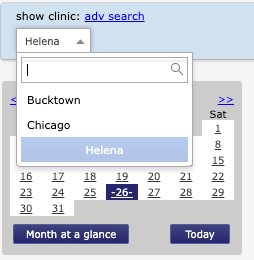 Grant appropriate clinic staff access to quickly view and manage important activities for each clinic location in Sycle.
Streamline work by quickly switching clinic locations at the top of any page.
Manage all information by clinic location on a single page. Information pre-populates across Sycle to avoid data entry errors and double data-entry.
Set rules for sales tax, zip code coverage areas, region, etc. for key financial and business reporting . Establish default selections, such as provider, for more streamlined appointment setting.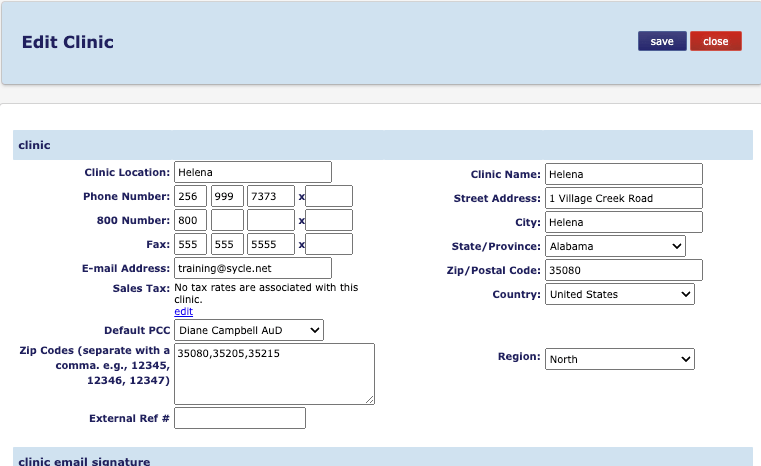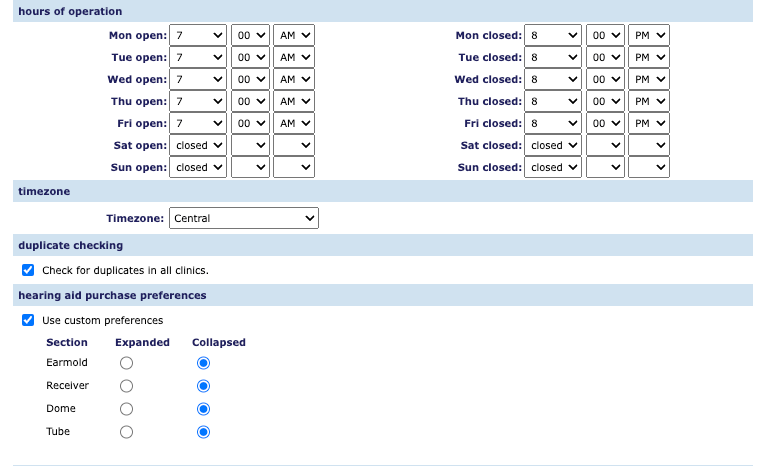 Configure and manage clinic-specific rules such as hours of operations, time zones, and appointment types.
Set controls to check for potential duplicates across clinics and configure view preferences for sales items such as device purchases.
See how Sycle can transform your practice